The DPF (Depth Panoramic Frame) is a compact data model developed by B. Fanini and E. d'Annibale (VHLab, CNR ITABC) for omnidirectional image-based data transport (panoramic images and videos) targeting VR dissemination, suitable for online and local contexts (or web-apps). It offers full sense of presence and scale within VR fruition by restoring a 3D space without transmitting original dataset (e.g.: very large point-clouds) using instead an egocentric optimized encoding. Original work was presented during 14th EUROGRAPHICS Workshop on Graphics and Cultural Heritage.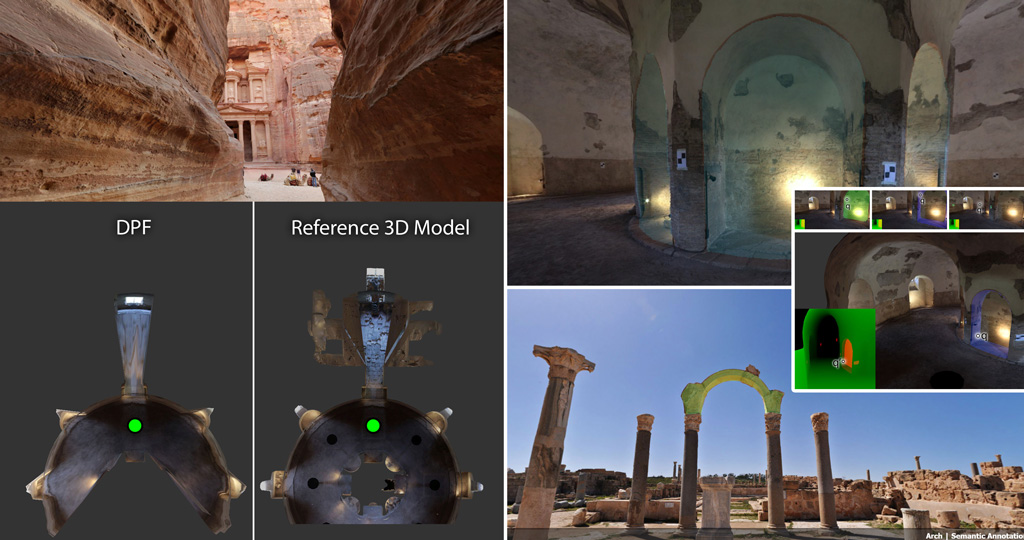 The DPF data transport and DPF Library offer:
Correct VR stereoscopic fruition, by restoring a 3D virtual space on the fly
Encoding/Decoding of omnidirectional data, Semantic queries and 3D Restoration are all GPU-based
Streaming of compact and optimized image-based data (no geometry)
Optimal detail for HMDs, minimizing data transmission
Fast and easy semantic enrichment by non-professional users
Support for video-streams
Support for real-time Depth-of-Field effects
Easy event handling on semantically enriched areas (see examples)
Easy deployment on a webpage
Easy integration with external devices
Getting Started with DPF Library
You can find the javascript implementation of DPF Library and a few examples on GitHub here: https://github.com/phoenixbf/dpf.
The implementation (on top of OSGjs) employs modern HTML5/WebGL standards and it supports WebVR, thus targeting major VR devices such as the Oculus Rift, HTC Vive, Samsung Gear VR, Google Cardboard – right in your browser.
Live Examples
see live demos here

Prototypes and Case Studies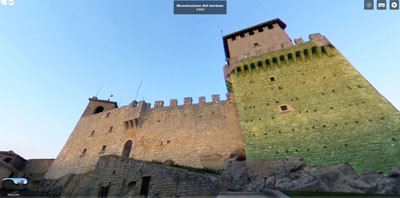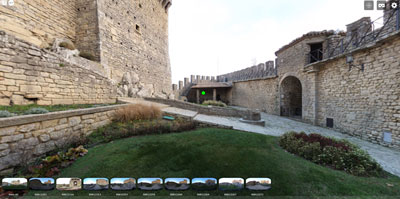 API
You can find full updated API of DPF Library here: http://osiris.itabc.cnr.it/API/dpf/
The DPF Encoder
The tool / service used to encode depth and semantic information will be soon available