During the last months several updates were rolled out for Aton – right before summer vacation. The WebVR one allows users to toggle immersive VR fruition of 3D models and archaeological areas through HMDs like Oculus Rift, HTC Vive and many others in WebVR-enabled browsers.
To get started with WebVR, you can download recent Chromium builds here and start exploring published 3D scenes through Aton Front-End. Among the goals of such feature is also realizing the so-called WebVR responsive concept, where the service adapts to your viewing environment by using fluid layouts, similar to Aton responsiveness for mobile devices (HTML5 UI, multi-touch controls, simplified shaders, etc..). Next steps will focus on proper traveling handling in order to offer a smooth HMD experience.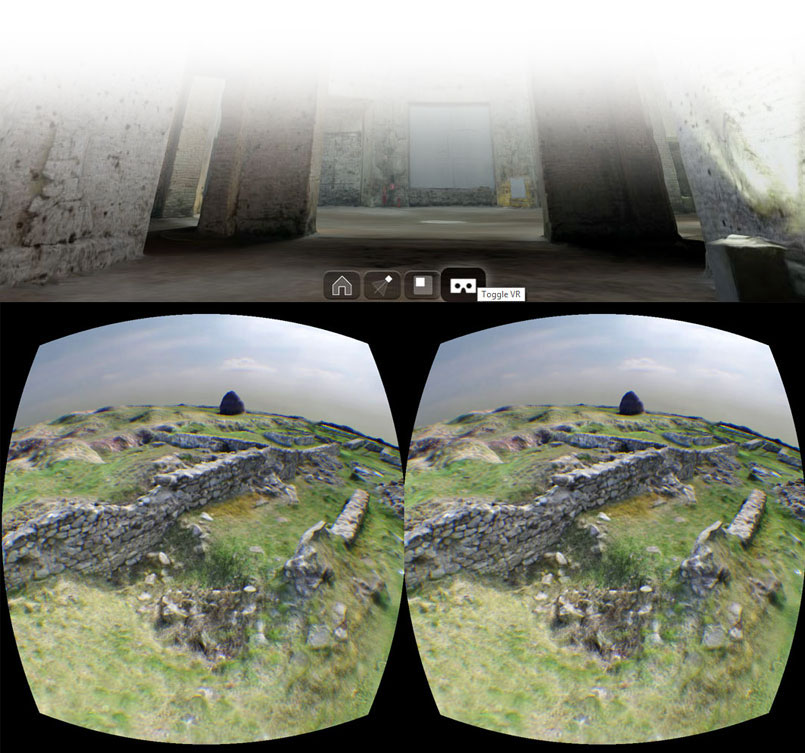 The WebVR update for Aton also couples with another upcoming update for the desktop application (ovrWalker), targeting performance for complex, multi-resolution 3D scenes and 3DUI research applied to CH – watch the video here. VR features in Aton will be further enriched, as well as massive upcoming updates related to node loading – so stay tuned!